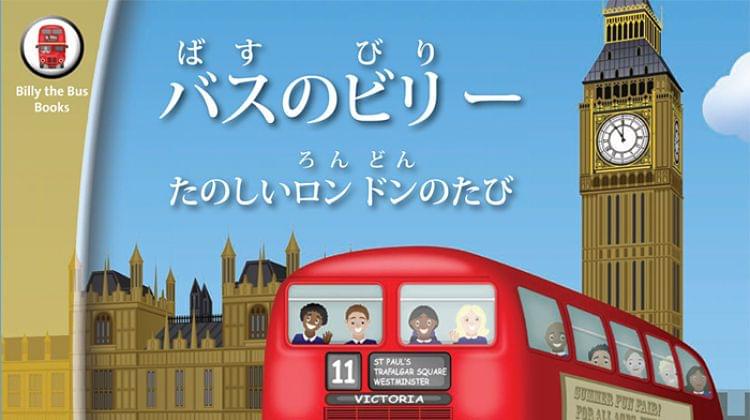 Billy the Bus and the Great Tour of London by Trevor Hawes, White Post Corner Limited 2012, £5.99
Omiyage alert! A perfect present for the Japanese kids in your life; Billy the Bus and the Great Tour of London is a cheery, winsome look at popular tourist attractions through the eyes of an iconic red double decker bus.
Billy may well be a cronky old routemaster (his colleagues chant 'Scrapyard! Scrapyard!' as he leaves the garage) but he certainly saves the day for a group of schoolchildren with his fun knowledge of London landmarks.
For friends abroad, this is a great introduction to London with a story that is interesting and relevant whether or not they are planning a visit. It's a slim, easy-to-pack souvenir that their parents will enjoy equally!
For those who do visit London, it will be exciting for the family to actually take the route 11 bus from Fulham Town Hall to Liverpool Street Station, spotting the famous sights of St Paul's, Trafalgar Square, and Westminster, just like Billy the Bus does on his journey!
Along the lines of the classic 'Thomas the Tank Engine' series (super popular in Japan), Billy the Bus is an appealing, colourful book aimed at children between the ages of two and six.  British author Trevor Hawes recalls being fascinated by London buses as a child.
Also available in English, French, Dutch, Italian and Spanish. I was delighted to receive from the author both a copy in Japanese, as well as one in English, which I will read to my son alternately once he knows the story!