I'm your host, Vanessa Villalobos, and I am on a MISSION
to explore the art of Japanese living
– to be found right here in the UK.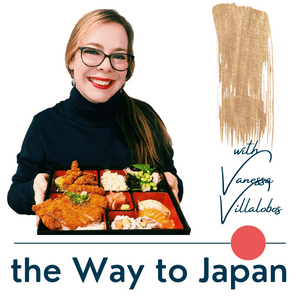 I'll be talking with Japan-inspired creatives, entrepreneurs & business people about WHAT they do, WHY they do it, and what WE CAN LEARN from their unique 'way to Japan'.
I LOVE uncovering those small, significant details, words of wisdom to live by & really practical tips to get us closer to Japan in our daily lives…
So if you, like me, are one of those people with a Japan-shaped hole in your heart, tune in and capture your own little piece of Japan joy today! ♡
By clicking an episode below, you can listen, plus access the transcript & show notes.👇 Or, listen & subscribe on Apple Podcasts here.