"If 'Tea Makes Everything Better' shouldn't we be drinking better tea?". Good point, well made. Dan Rook of Chash tea has a clear mission.
Sourcing and carefully selecting the world's finest tea and infusions by taking the time to talk to a wide range of suppliers, Dan brings better tea into British people's daily lives.
1. What do you do, and why?
Chash is a small independent fine tea company. Our name is derived from 'chashitsu', Japanese for Tea Room. I'm the 'Leaf Executive' – Dan Rook. (If you want to see a real Japanese Chashitsu, visit the Japanese Galleries at the British Museum – Ed).
Many products (including coffee) had seen an extraordinary rise in quality, yet the quality of tea – our National Drink – was terrible. Little known fact: 94% of tea is the dust that remains from the industrial machine-production of tea!!

What's awesome about what you do?
I never tire of hearing (or seeing) someone's response when introduced to my tea for the first time. Tea tasting can seem a bit elitist, but it need not be. I try to get tasters to the tea describe in their own words.
We are also fortunate to work with a number of prestigious venues. You will find our tea in hotels, cafes and restaurants, including the world-famous Hakkasan. We also supply to theatres, beauty salons and bespoke blends to weddings. Our tea can be enjoyed at The British Library, The Royal Academy, National Gallery and the newly-reopened Imperial War Museum.
To reflect change to consumer attitudes, the menu constantly evolves. Uniquely, we provide tea tailored specially for cocktails; for men, for women and for kids! *see below for some great recipes!
Why/how did you get interested in it?
I worked in advertising until 7 years ago, when I began to realise that tea could make a small, but crucial, difference to people's quality of life on a daily basis. I dived into tea with 3 or 4 years self-education – becoming a tea expert – and holding sampling events – tea parties with friends and family.
I love working with a natural product, and sharing tea culture and working in international trade are fascinating. There has been a massive surge in drinking fancy coffee, and tea, with all it's delicious and subtle nuances, shouldn't be left out!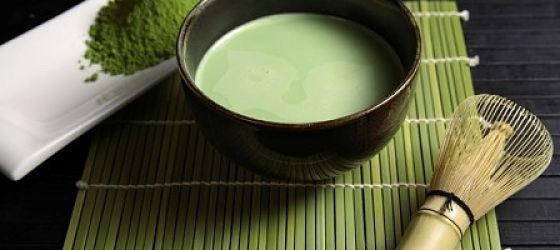 2. Why should people drink Chash tea?
Tea is a natural wonder of the earth, for us to cherish. I get to work with it every day! Tea is still under represented in terms of health benefits – it's full of antioxidants, known to fight cancer and reduce heart disease, for example. Tea is also hydrating, and relaxing or stimulating, as you wish!
How can we get involved?
We are always looking to make new friends. Come and say 'Konnichiwa'! Sharing tea is the best way to meet new people! We can also provide short internships for those who are looking.
3. What are your top tips for people who are interested in tea?
Why not try a tea cocktail? Here are a few of my favourite *Japanese tea cocktail recipes:
Green Tea Martini
2 oz of Shochu
2 oz of Japanese Green Tea (sencha)
1 tbsp Honey
Green Tea & Watermelon Cocktail
½ small watermelon (pureed and run through a fine mesh sieve) = 1 ½ cups
1 ½ cups dry white wine (suggested: 2008 Pigmentum Cotes de Gascogne)
1 cup Japanese Green Tea (sencha) brewed and chilled
Green Tea Latte
1 cup cold, unsweetened soymilk
1 cup ice
1 tbsp warm water
1 tsp Matcha (powdered green tea)
1 tbsp Tupelo honey (or other mild honey)
Optional: Light rum (to taste)
4. What's your favourite Japanese thing in London?
Roka is my favourite Japanese restaurant. There is also a delightful little garden – Kyoto – in Holland Park.
Any important upcoming events, or dates to remember?
We are currently releasing our new Japanese green teas. We are very excited! These are my top picks:
Sencha Fukujyu – an autumnal tea from the slopes of Mount Fuji
Matcha – ceremonial grade, from Kagoshima
Genmaicha – Genmaicha means 'Natural Rice Tea'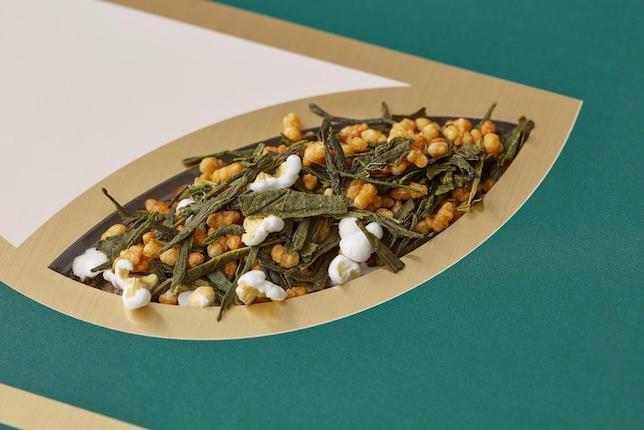 Chash: The Fine Tea Company
Address/Location: Barnet, North London