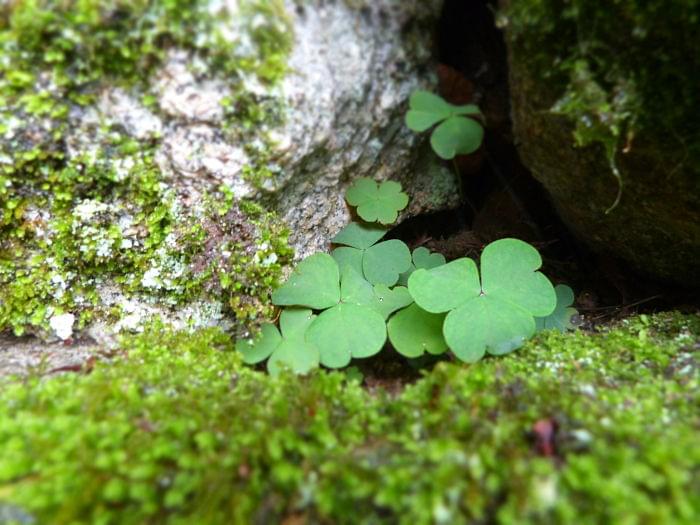 Wondering which is a better fit for you – a private Japanese tutor or group Japanese lessons?
I know that you don't have time to mess about so I'd like to briefly summarise the pros and cons.
Everyone's situation is different, so you'll need to carefully consider cost, how many students are in the class and how that affects your learning, when you want to start, how quickly you want to progress, and what you want to learn.
Read on for the 6 most important points to consider.
1. Cost of Group Japanese Lessons vs. Private Japanese Tutor
You can find Japanese group lessons at many different prices in London. Group lessons are held on a fixed day and time, and range usually between £10 – £20 per hour, per student. For example, International House London offers a short 3-week pre-holiday course at £10 per hour, and UCL offers Japanese lessons at approximately £18.50 per hour (for 20 hours).
Many of our private Japanese tutoring students have taken, or are currently taking Japanese group lessons at further education colleges, private language schools, or universities (like CityLit, International House and SOAS). Much as they enjoy their lessons, students report they can't get much actual 1-1 Japanese speaking practice in (especially not with the only native Japanese speaker there – the teacher).
A JapaneseLondon.com private native-speaking Japanese 1-1 tutor costs around £43.00 per hour (less with an advance block booking) making it a pricier option. Read on for more important factors to consider, along with the cost.
2. When Considering Cost, Factor in Student vs. Teacher Ratio
'I have been studying Japanese in a class for 18 months and find that I get very little time in class to speak and when I do I am very slow and hesitant. I am having a holiday in Japan in August, and would like some private lessons before I go to help me be more willing to have a go at speaking.
When considering cost, you need to factor in the class sizes, which impact teacher to student ratio. Most group lessons run with between 8 and 15 students. Naturally, the teacher's attention is divided by 8, 12 or how many students there are in the lesson.
In group lessons there often isn't much chance to speak Japanese directly with the busy teacher – the only native speaker of Japanese in the room.
With a private tutor, you have a 1-1 ratio. You are paying for that personal time, actually speaking directly with a tutor who is completely focused on you, and your needs. They can answer any questions you have straight away, as they come up, instead of a moment snatched at the end of a lesson.
3. Group Lessons Offer More Time with Classmates, Private Tuition Offers More 1-1 Time with the Tutor
It can be energising to study in a group lesson. Exercises are usually done in small group work, or with a partner, who will be a learner like yourself. It's easy to make friends and meet new people who share your interest in Japanese language and culture.
If you take on a private 1-1 tutor, it's the beginning of a learning-driven relationship. It's hard to meet up with even your closest friend every week, so the value of time spent individually with a tutor cannot be underestimated. We find the tutor – student dynamic takes on a form of a kind of productive, coaching friendship.
4. Start Japanese Group Lessons Termly vs. Start When You Are Ready
'I have been studying at the SOAS language centre two hours a week for three years. I find speaking much harder than reading and writing, and I forget so much over the summer break without class practice.'
Universities do operate on a termly basis, which means lessons stop for summer, Christmas and Easter holidays.
Universities that teach Japanese evening classes in groups likewise do require enrolment in advance. I just checked on the UCL website, for example, and it currently states: 'Enrolment for the summer term is now closed. Please complete our online application form if you wish to be considered for classes in the next academic year. You will be notified in August when enrolment opens.'
Most of our students want to get cracking ASAP, not in a few months. They want to strike when the iron is hot, as it were. After all, it's hard to know in advance if you'll get to Japan with work, or precisely when you'll manage to squeeze in the holiday you've been planning.
JapaneseLondon.com can usually match new students with their best tutor within a week or so (considering personalities, qualifications, location, lesson dates and times).
5. Lesson Schedules and Pace of Learning
'I joined a Japanese language school. However, I found out at the first class that what I covered in 3 weeks with them in private lessons, they have covered in 3 months in the classes. Also, the classes are at times that aren't ideal for me.'
Group lessons are weekly, on a set day of the week. That means, for example, every Wednesday is devoted to your Japanese lessons. If you can't make it that week, that's tough luck – you miss out, and the fee paid is not refundable.
If you have to go away, or miss several weeks, it's easy to fall behind and not return. This is much like, ahem, a gym membership!
With a private tutor, you can often re-schedule lessons. Just let them know in advance and they might be able to change from Wednesday evening to Thursday, for example.
If you go on holiday, you can let your tutor know in advance, without forfeiting the lesson fee for that week. If you need to cancel at the last minute (less than 24 hours) we only charge 50% of the lesson fee (to compensate the tutor for their time).
Another essential point here is the pace of lessons. Group lessons have a pre-determined pace, which may or may not be right for you. Speaking from experience, I've found that if I miss group lessons it can be overwhelming to try to catch up.
Conversely, when you are keen, it can be frustrating to wait for others in the class. If you jump up a level though, you often find you've missed learning some of the basics.
A 1-1 Japanese tutor will, of course, be able to guide you at your preferred pace, taking time to refresh the basics when needed, and skipping over things you find easy or have already learned.
6. Materials Used in Japanese Lessons
'Right from the get-go my Japanese lessons with Yuki have been fantastic. I was really glad he didn't take a traditional approach of a pre-printed lesson book but he made learning easier, faster and more fun with tailored classes – repeating and revising each segment before moving on to the next.'
In a group lesson, a textbook will form the core of the syllabus. Language schools often use a textbook like 'Minna No Nihongo' or 'Japanese for Busy People'. They have a pre-set timetable of how long they will spend on each unit. It's up to you to keep up.
When you have a tutor, they will choose materials best for you. A textbook chosen will be covered at your own speed, proceeding to the next unit when you are ready.
If you prefer, take along something that interests you, such a map to plan your next holiday, or a particularly intriguing Japanese menu. The more you tell your Japanese tutor about your needs, interests and hobbies, the most specialised lessons they can provide for you.
I hope this has been helpful for deciding if 1-1 Japanese lessons would suit you, or if group lessons would work out better.
If you'd like to book lessons, or have any further questions, please don't hesitate to get in touch with Vanessa here.