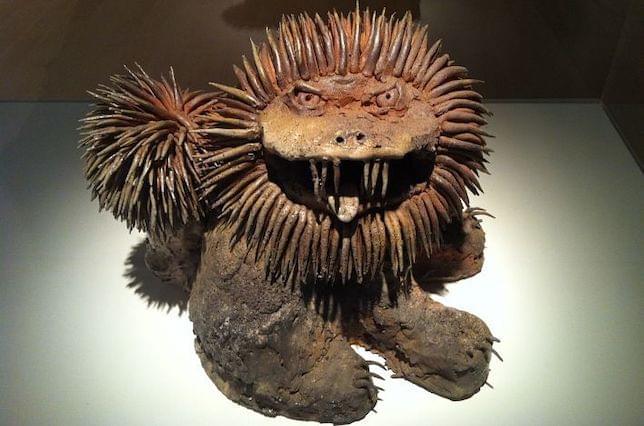 Now on at the Wellcome Collection, Euston, until 30 June 2013, Souzou is just the exhibition to blow out your winter cobwebs and make room for creative thought to spring forth! An important exhibition for all those who have ever wondered about the purpose of art; Souzou's artists are all residents or day attendees of specialist care institutions all over Japan. Their intriguing works clearly show us the power of art – the profound power of captured flow and directed focus. Check out this spellbinding video for an overview of the exhibition:
I wasn't sure what to expect of Souzou. Considering the artists are 'mentally ill', there seemed somehow a connotation that their art could just be trite and aimless; or perhaps it might delve too deeply into a disturbed mind. On the contrary, the 'Outsider Art' these Japanese patients of all ages have created is at once surprisingly moving and enormously cheering. As described in the programme, this type of 'raw art' is made without an audience in mind, with little or no tuition, for the sake of creation alone. How refreshing!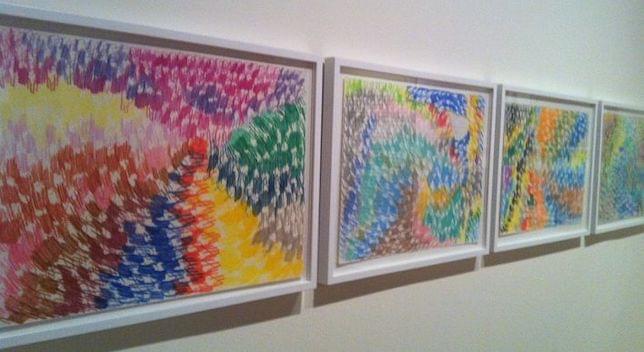 Souzou serves the purpose of highlighting the exquisite common humanity in all, visitor and artists alike. As we weave our way through the gallery we can't help but notice that the obsessions of the artists are, well, just like our own. We all make sense of our world by developing interests, focus, and at times, overwhelming obsessions. We all enjoy the kind of soothing repetition that has created many of these striking images – whether it be yoga, knitting or pachinko that floats our boat.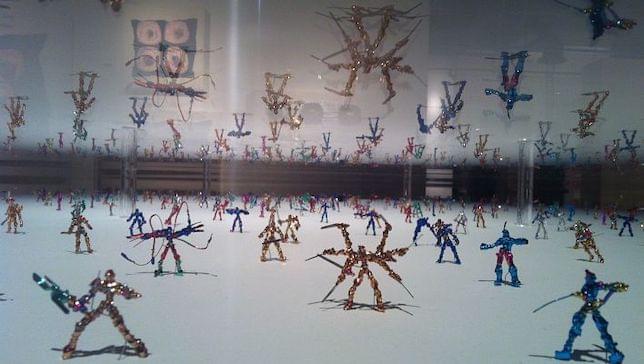 Set aside plenty of time to explore Souzou's large, varied exhibition of some 46 artists. Around every corner is a new delight. Cleverly curated, the works are organised into thoughtful but suitably overlapping themes. There are videos of the artists at the end of the exhibition that bring home their unique personalities and techniques.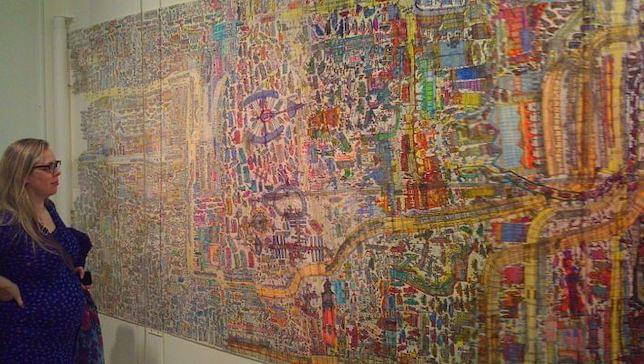 See Souzou's website for a full programme of live events, documentary extracts, and youth programme activities.
Wellcome Collection 183 Euston Road, London NW1 2BE. Gallery is open until 18.00 Tuesday – Sunday, Thursday until 22.00. Closed Mondays.