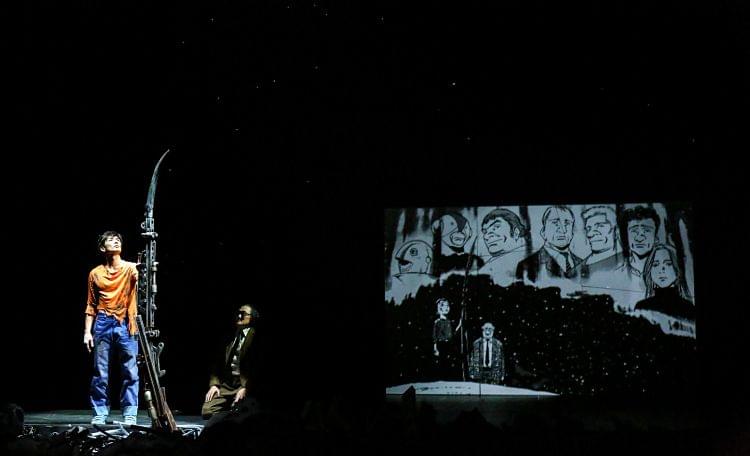 I certainly didn't expect to be moved to tears by the on-stage tale of a little boy comic book character with pointy hair and rocket booster shoes. Astro Boy? Wasn't that just a Japanese manga for kids? In fact, I wasn't sure what at all to expect from Barbican's UK premiere of Belgian director Sidi Larbi Cherkaoui and Bunkamura Theatre Cocoon's 'Pluto' production. The performance looked visually spectacular, but were massive robot puppets with red eyes just a gimmick?
It turned out to be a totally transfixing, terrifically-layered tribute to the enduring worlds of 'Astro Boy' – a comic based on the adventures of the android boy with human feelings. Written by Osamu Tezuka in the 1950s, the storyline 'The Greatest Robot on Earth' was originally made into a serial form in 2003 by Naoki Urasawa and Takashi Nagasaki, and is now the foundation of this first full-length theatre production.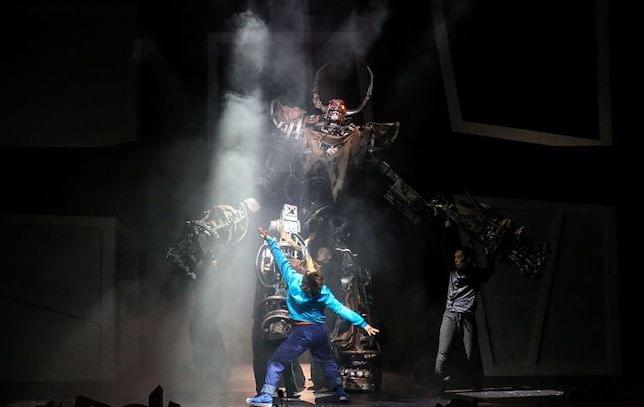 The audience was spellbound by this brilliantly bonkers, yet deeply meaningful glimpse into an alternate reality, to a futuristic universe where robots and people live together. Intense robot clashing action was interspersed with comedic moments. Transported in time, three hours in the theatre passed in a flash as the consummate chorography of movement, lighting and special effects left us in no doubt as to the precision and ingeniousness of the human mind and body – never mind the robots.
'Astro Boy' or 'Mighty Atom' is the iconic protagonist, his image instantly recognisable even to those who are essentially unfamiliar with the twists and turns of the science fiction comic. However, in the stage adaptation 'Pluto' leaps from the pages as pioneering, genre-defying play honouring the Japanese art form of manga.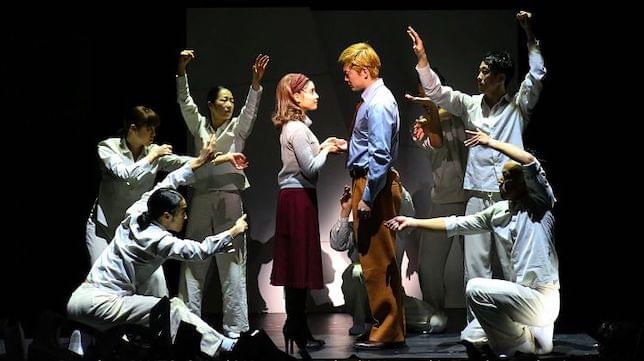 Depicting a universe where people and robots both coexist and find themselves in conflict, 'Pluto' investigates what humanity can learn from automatons, as well as automatons learning to feel dangerous human emotions. The subject matter is both fantastical, and conversely, at times uncomfortably close to home. Presently, the news is full of reports of robots being developed to care for the elderly in Japan, as well as staff hotels and coffee shops (Henn-na Hotel springs to mind). Will we always get along? It is better not to feel complicated human emotions?
'Pluto' is performed in Japanese with English subtitles. It's real pleasure to hear the spoken Japanese language, and we found the projected subtitles often even added emphasis to phrases, as the words lingered in the air. Reading – not just watching – the production, was akin to the experience of actually reading a manga comic, my clever friend pointed out.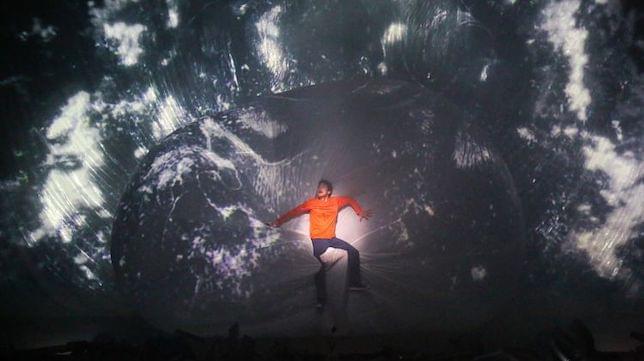 Audiences may come for the thrilling experience of witnessing such exquisite performance; the sheer entertainment of it all, but they will each leave with their own poignant impressions, disparate interpretations of the more profound meanings of the melancholy world woven for us in 'Pluto'. Plus, hey, the robots are cool.
Sidi Larbi Chakaoui / Bunkamura Cocoon's Pluto at the Barbican Theatre.
Production runs from 8-11 February 2018.
The cast is Mirai Moriyama, Tao Tsuchiya, Shunsuke Daito, Kazutoyo Yoshimi, Mitsuru Fukikoshi, Akira Emoto.
The dancers are Kazutomi 'Tsuki' Kozuki, Shintaro Oue, Masaru Ikejima, Daisuke Omiya, Nobuhiro Shibuya, Ayumi, Ema Yuasa, Jun Morii, Ryoji Sasamoto.