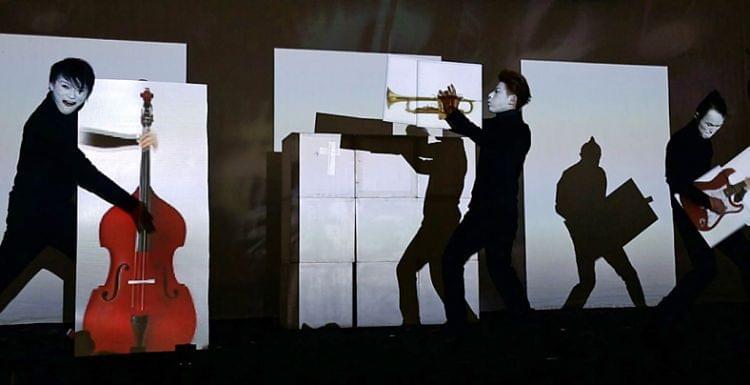 In London until 11 January 2015 – back and 're-booted' for the 3rd year running – SIRO-A clearly have a winning formula. A fusion of mime, dance and puppetry, with lasers and music, from Japan? Well, I expected the precision-timed action. I also anticipated mesmerisation by technology. I certainly wasn't disappointed on either count! What I didn't expect was the clever, charming comedic elements throughout.
A perfect way to spend a chilly Friday evening, in the cozy Leicester Square Theatre, I was pleased to find you can even enjoy a pint or glass of wine in your seat. The SIRO-A show is full of light – ideal now the nights are drawing in. It's even spooky in parts, making it a great Hallowe'en option. Likewise, there are Christmassy bits.
Wittily playing on cultural stereotypes and images, both Japanese and English, the show is family-friendly, fun and inclusive. Children will particularly enjoy the audience participation parts. The garish flyers and website reveal little about the show, and I don't want to spoil it for you either.
Thanks to Siro-a for inviting JapaneseLondon.com to review!