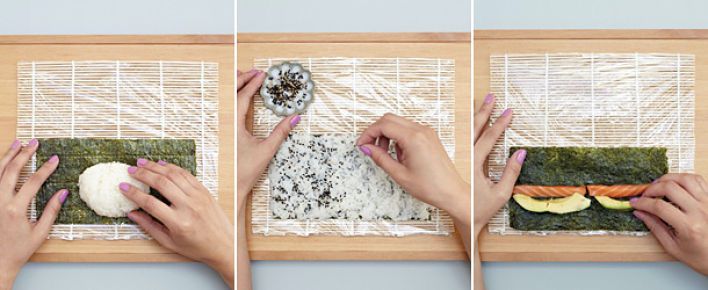 Sushi Slim by Makiko Sano, Quadrille 2013, £12.99, Photographs: Lisa Linder
Ok, so we all know that Japanese people are slim, thanks to their healthy diet (yes, sumo wrestlers are an exception). And Westerners have taken to sushi like a fish to, er, rice – sushi has been widely available in the UK for years. So, why are we looking ever more like sumos and less like the average trim Japanese person?  Perhaps it's because we aren't sure how to include fresh sushi and other basic Japanese foods as an integral part of our daily food intake. A mini portion of M&S chill cabinet sushi alongside our lunchtime BLT just ain't gonna cut it. We need to get serious about our sushi, and Makiko Sano is here to show us how.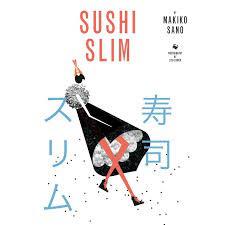 Sushi Slim has come into my life at exactly the right time. I've just recently had a bouncing baby boy, and then been on my summer hols in Portugal – the land of cheese, wine and bread. And those delicious little custard tarts. I've become accustomed to 'treating' myself to combat lack of sleep and afternoon sugar slumps, and I am very short on time. Happily, sushi is, to my mind, a 'treat' – even though it is healthy, quick and easy to prepare. Perfect. However, even though I've lived in Japan and enjoy cooking, I've always been a bit nervous of making sushi… isn't it complicated?
Well, NO, is the answer. A flick through Sushi Slim shows us Makiko is not out to wow us with complicated recipes or faddish taste sensations. This book is about getting the basics right, as well as understanding how eating Japanese style can help you to lose weight, and keep it off.  Meal plans, tips, and convincing facts will get you onto the right path.  Is the Sushi Slim diet sustainable?  Absolutely – from nigiri, to nori-wrapped gunkan, to the ubiquitous hosomaki rolls, to hand rolls (ideal for sushi parties); the sheer variety of sushi is made clear and approachable.  Soups, salads and handy lunchtime bento boxes are covered too, and Makiko even lets us in on a Japanese woman's secret weapon: 'Collagen soup'!
If there's one thing I dislike, it's a cookbook without photos. No matter how good the recipe sounds, if I can't see it, I'm simply not inspired to create it. Worse still is the description of a technique with no photos. No need to fear with Sushi Slim, however, as each detail is shown clearly in photos with accompanying text.  How to cut fish for sushi, how to make each type of sushi, and just how colourful and abundant your dinner table will look when you invite all your friends round for a sushi party: all beautifully illustrated.
Taking what we already know about food combining (i.e. 'swerve dairy and meat'), and presenting Japanese eating in a way that makes sense, appeals to logic, and tickles our taste buds is what author Makiko excels at.  What's more – seeing as our minds tend to class sushi as a 'treat', the Sushi Slim way is not some boring limp lettuce-leaf of a diet. A readable, well-illustrated book, Sushi Slim deserves a prominent place in your cookery book collection… and life.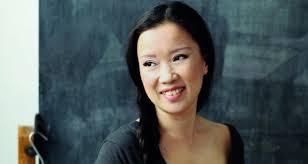 Fancy a Sneak Preview? see this 'Hello Magazine' article on how to make California Rolls and Nigiri: 'Sushi made simple: a how-to guide to making Japanese delights and getting slim'.
Find out more about Makiko on her website.