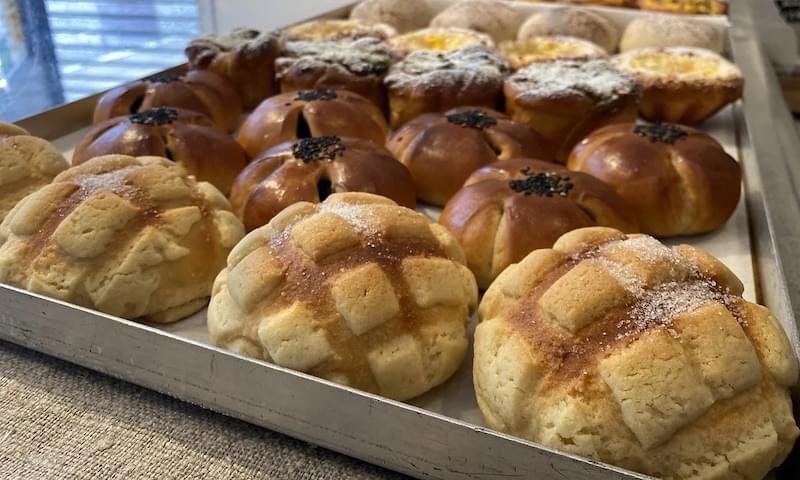 Near South Ealing station a brilliant little bakery is tucked away. Tantalising smells waft from Tetote Factory Bakery; perhaps one of those secret places in London known only to locals (many Japanese ex-pats live in this area of West London)… and to those lucky few who have heard about it through word of mouth. Based in South Ealing for a couple of years since relocating from Wembley, Tetote specialises in creating specialist Japanese bread products, just like those so popular in Japan.
Although there is only a small service counter (it's not an eat-in café, sadly), you can see through to the large preparation area – showing that these bakers really take their work seriously. Everyone working here is Japanese, and it is a pleasure to chat with the sales assistant (practising your Japanese!) to discover their personal recommendations on the best bread of the day, or just to discuss the appealing selection.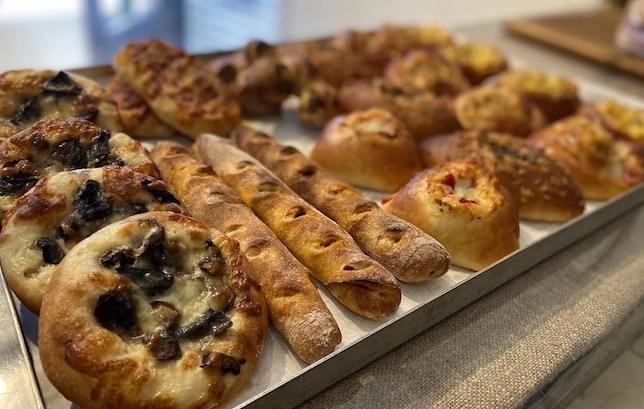 The cream pan must surely be the best in London. The green tea custard pan has a fragrant aroma and a deep, delicious matcha tea taste. However, it is really hard to choose from the impressive range which includes curry pan, melon pan, sausage roll, tuna, corn & cheese pan, an pan, as well as the softest sliced bread and famously crunchy baguettes. For anyone who loves Japanese breads it is quite dangerous for your waistline to visit this shop as you will certainly end up walking away with a bag full of tasty treats. It is recommended to pop in early, as by mid-afternoon most of the pan products will be sold out!
Costing around £1-£2 per item, the buns are not inexpensive, but the quality is second-to-none. Tetote also serve good, fresh coffee.
Tetote Factory Bakery
12 South Ealing Road
Ealing, London
W5 4QA
tel: 020 8579 8391
https://www.tetotefactory.com/
* see the website for opening hours.