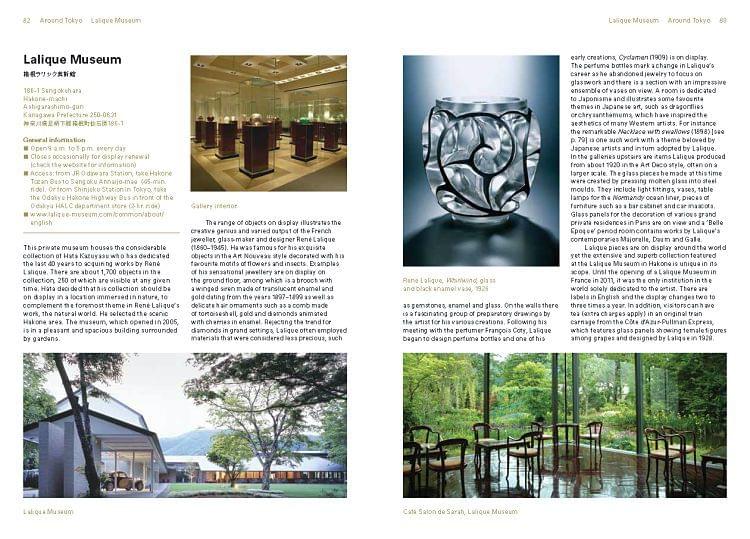 Like a chisel to a chestnut, The Art Lover's Guide to Japanese Museums (amazon associate link) effectively cracks open the daunting barrier to Japanese museums, revealing toothsome treasures inside. Staggeringly, Japan has some 5,600 museums, a fifth devoted to art (the UK has approximately 1,600 museums overall. Finally, here we have a carefully curated guide in English to offer a helping hand, making independent exploration of the fascinating museums in Japan an achievable quest!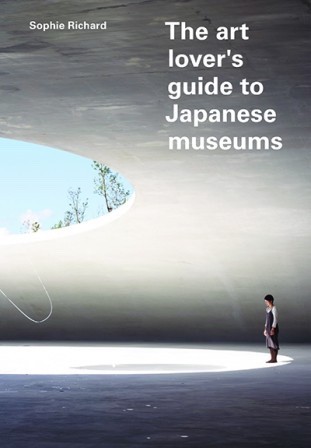 The organisation of the book brings a refreshing sense of accessibility, divided by geographical area (with handy 'in the neighbourhood' sections pointing out hotels, 'onsen' spas, parks, restaurants, specialities and other attractions of the regions). There is also a 'thematic index' for those with a special interest in certain Japanese art forms (tea ceremony, 'Mingei' folk art, Imperial art, and so on), as well as explanations of these art forms – which go into just the right amount of detail.
Several large scale exhibitions in the UK in recent years by contemporary Japanese artists (such as Yayoi Kusama in 2023 and Mariko Mori in 2013) will have gone some way to familiarise the British public with modern Japanese art. But still, many Western visitors to Japan unsurprisingly tend to focus on the exquisite castles, temples and gardens, which do not require the kind of impenetrable written explanations we might expect to find in museums. 'The art lover's guide to Japanese Museums', however, opens your mind to the possibilities.
On my last visit to Japan, I was recommended to visit the small city Kanazawa by a Japanese friend. I only discovered the 21st Century Museum of Contemporary Art incidentally, having visited the castle and 'Kenroku-En' gardens. It was an immersive experience and one of the highlights of the entire trip.
Even while many of these art museums may not have substantial (or any) printed information available in English – they are surprisingly accessible due to their sheer variety, many offering the full-on sensual experience of installations, and housed in stunning purpose built structures or painstakingly restored dwellings.
Since the advent of the internet, travel guide type books have become more and more dispensable. I'd say that this slim volume, just big enough to be able to appreciate the colour photos throughout, is an essential. On a practical level, the opening hours, phone numbers, websites and addresses of museums are included. Curiously, a notable exception to the useful info supplied with each entry is the price of entry. I assume this is not included as perhaps it is subject to change – but with so many compelling museums to explore, the actual cost for each one could become a real consideration.
'The art lover's guide to Japanese Museums' will leave you longing to explore art museums in Japan, but if you have no immanent trip planned, why not whet your appetite with the Japanese collection at the V&A? Or, visit the Embassy of Japan's page to find out other places where you can discover Japanese Art in the UK.
The Art Lover's Guide to Japanese Museums (amazon associate link) by Sophie Richard, Japan Society Publications 2014.