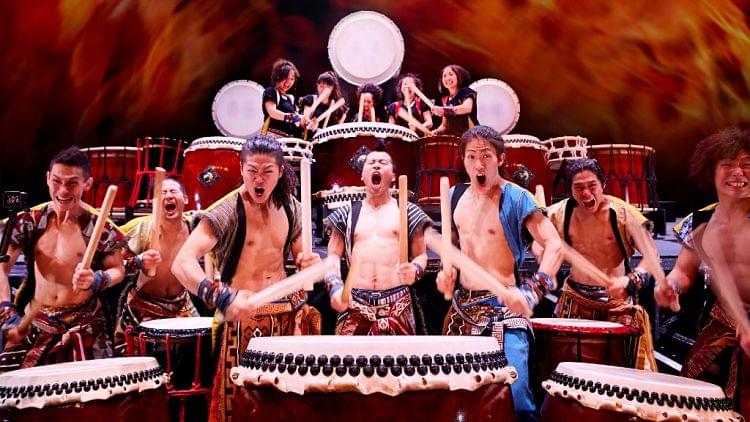 Emerging from the Yamato 'Passion' Japanese Taiko drum performance, my cheeks actually hurt from smiling. So touching was the troupe's camaraderie, the exuberant energy, and polished professional delivery that I was grinning ear-to-ear for much of the show. It was moving in more ways than one – the intense vibrations from the massive drums could be felt – like thunder!
As a long-time fan of Japanese taiko drumming, I've seen quite a number of shows. And I have to say this was definitely one of my favourites. And I'm certainly not alone in favouring these guys – the 999-seat venue, The Peacock Theater near Holborn station, was packed out with an appreciative audience who gave a standing ovation. Since forming in 1993, Yamato has performed dozens of shows every year, in 54 countries and carried out nine world tours.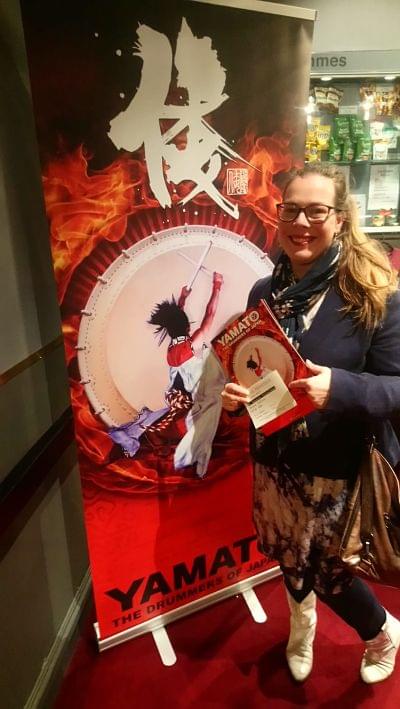 'Passion' was enormously engaging, and the charming, youthful troupe delivered a faultless performance of complex rhythms that draws the audience in. The physical and mental stamina required to is immense – they put their whole bodies and intense concentration into the discipline. They were dripping with sweat, and even did a few ab cruches up on the drumming platforms to keep us amused.
Yamato use a great assortment of Taiko drums, traditionally used in Shinto rituals, including the massive 'Odaiko' weighing up to half a tonne to produce their thunderous music. I always get to wondering about their excess baggage charge – it couldn't be possible to bring anything much bigger with you on a world tour.
Other instruments used include the shamisen (stringed) and nohkan (flute). 'Passion' also features a delightful interlude where performers use small cymbals to 'throw' sounds around the stage.
If you're wondering whether to take the kids, I'd say go for it! The humour and interactive games played with the audience delighted all, and children's laughter could be heard around the theatre. Over 5's can attend the show, and under 16's pay half price for a seat. 'Passion' would be an ideal introduction to some aspects of Japanese culture that we can admire the most: the dedicated discipline of doing one's absolute best – working together to create something great.
Yamato – Passion 12 Mar – 31 Mar 2019
The Peacock, Portugal Street Holborn WC2A 2HT