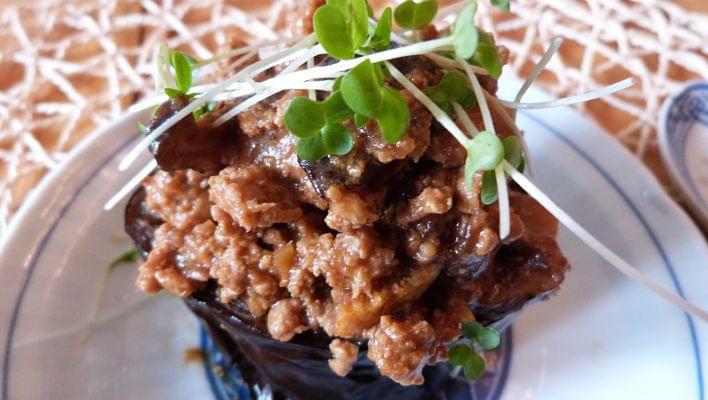 Seated at the long wooden table in Yuki's Kitchen, sipping steaming Japanese tea and admiring the high ceiling of her spacious classroom, I was delighted I'd made the journey to Crystal Palace. Yuki does teach at a variety of other venues (Soho Kitchen Club, Battersea, etc.) but the leafy outlook from her bay windows on a bright March day made me feel pleasantly relaxed – and open to re-invigorating my fading cooking skills. I loved the calm aesthetic.
My tummy was grumbling already as Yuki went through the 'Meat & Poultry' lesson outline. The menu had a simple, clever mix & match appeal, ideal for people short on time and rapidly losing interest / confidence in cooking (me!). I could definitely see these dishes becoming part of my workday evening repertoire. With a minimum of ingredients, the unfussy ingredients list was a tonic. Even so, taken as a whole, the  menu would indeed be impressive for a dinner party. But each dish can handily also be prepared on its own to jazz up, say, a simple piece of steamed salmon, or some stir-fried vegetables for a homely weekday supper. Easy peasy!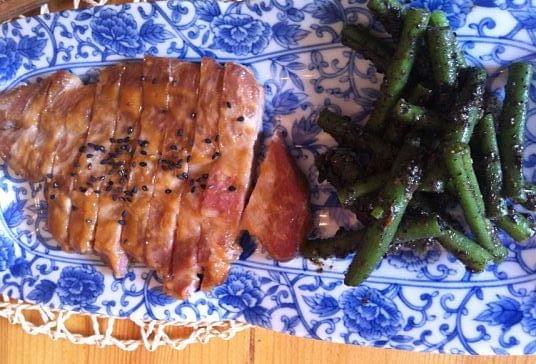 The Menu:
Marinated Pork with Miso
Green Beans with Black Sesame Sauce
Roasted Aubergine with Chicken Hatcho Miso Sauce
Wakame and Egg Drop Soup
Shiitake Mushroom Rice
Yuki's friendly banter and detailed explanations kept the small class hooked as she demonstrated the techniques for preparing and cooking at a cooking station at the front of the classroom. We relaxed around the table, drank tea and took notes. She offered us a sniff and taste of key ingredients, such as the miso, as appropriate and suggested alternatives to make the simple, hearty home-style Japanese menu even more adaptable to what you might have in the fridge! Lamb, for example, can be used as a tasty substitute in the pork recipe (the lamb version a favourite of Yuki's former employer, Miriam Stoppard, apparently!).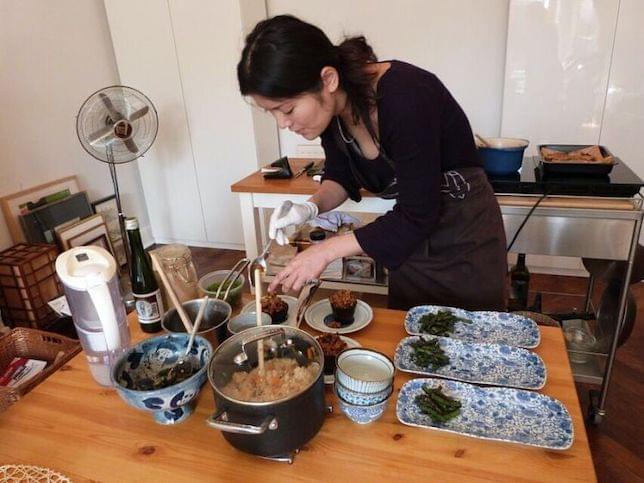 We were tickled to learn that egg is best added to egg drop soup through a sieve (who knew?) and that a simple, healthy dashi for cooking rice can be made by simply soaking dried shiitake mushrooms in cold water overnight. Umami-rich and vegan no less! Overall: a practical, fun and delicious way to spend a few hours – Yuki's Kitchen cooking classes are highly recommended.
Visit Yuki's Kitchen website for detailed information about all her classes, as well as interesting blog articles. You can see a video of Yuki explaining how to make sushi here. And check out her book 'Sushi at Home'!