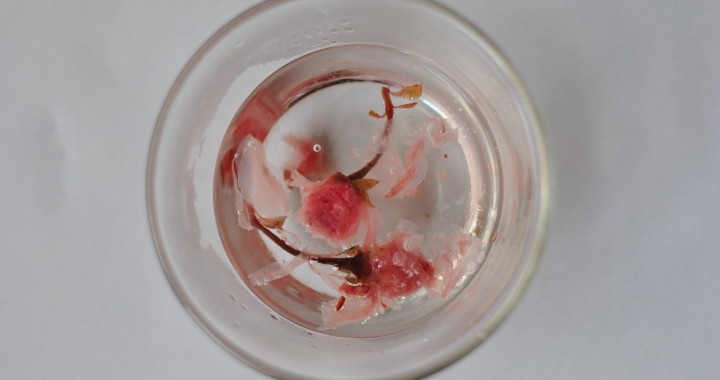 What with this all unpredictable British springtime weather, you might not have managed to fully appreciate the blossoms before the petals were blown away. If you are feeling a little hard done by on the hanami-stakes, here are some sakura-related suggestions for your sensual delectation!
Drink some cherry blossom tea
Just the act of making a cup of tea can be refreshing, an opportunity to take a break and focus on the simple steps of process. Did you know that the Japanese, with their great appreciation for the fleeting beauty of cherry blossoms, actually harvest the blooms to make 'Sakuracha' (桜茶)? Preserved in salt and plum vinegar, the original recipe is savoury and subtly pink.
Knowing that the salty version may not be everyone's cup of tea, Obubu – an innovative agricultural social enterprise in Kyoto – also offers a 'Sweet Sakura tea'. The leaves are preserved in sugar, and gently unfurl as the tea brews. You can read all about sakuracha (lovely photos) and order tea on the Obubu website.
Read a cherry blossom-inspired book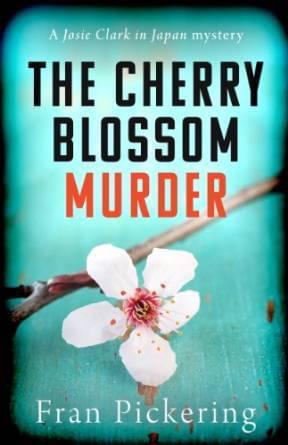 If you fancy curling up with a atmospheric, intriguing read, try 'The Cherry Blossom Murder', from the 'Josie Clark in Japan mystery' series by British author Fran Pickering. Immerse yourself in the world of the famous Japanese all-female Takarazuka revue (Japanese all-female musical theatre troupe) and their associated fan clubs, as seen through the eyes of Londoner Josie Clark.
Finding a body under the Tokyo sakura trees, Josie becomes intent on unraveling the case and finding the murderer. The author has spent much time in Japan, which is clear by the authentic, but not overwhelming, descriptions of Japanese scenes and culture.
For more info, visit Fran Pickering's website here, or buy the book on Amazon here.
Capture the cherry blossom fragrance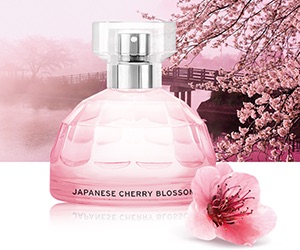 Fragrances are so evocative. They say that after you wear a new perfume, in the future you will always associate the scent with that particular season in your life. I fancy capturing the joys of spring, conjuring up images of drifting petals and the fresh scent of rising sap to recall on the darker days. L'Occitane's 'Cherry Blossom' range of toiletries is delicate, with 'notes of freesia, cherry and lily of the valley, underlined by a base of amber and musk that linger'. The Body Shop's 'Japanese Cherry Blossom' range is likewise appealing: 'we hand-pick thousands of cherry blossoms during the spring, cold pressing their fragile petals to extract their pure essence'.
For more cherry blossom info, check out: How to Enjoy Cherry Blossom in the UK