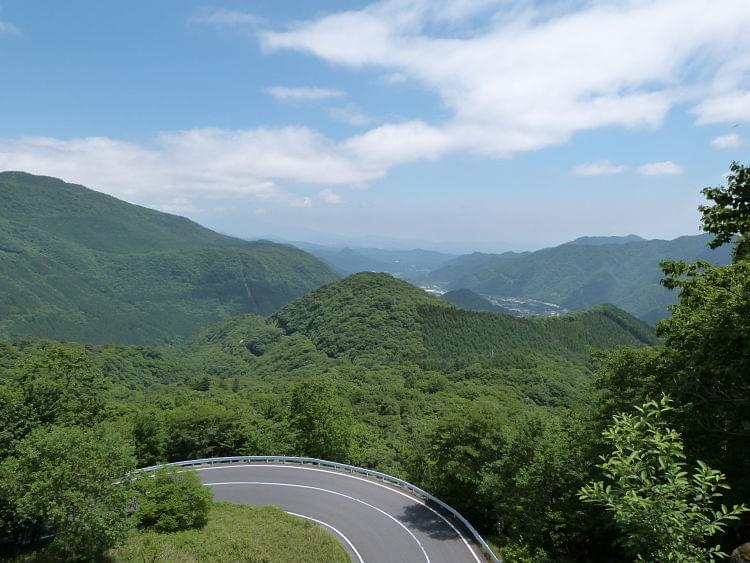 Just because JapaneseLondon.com specialises in connecting Japanese language learners to native-speaking Japanese tutors, it doesn't mean that we think learning 1-1 with a tutor is automatically the best choice for everyone.
Getting a private Japanese tutor is actually NOT for all learners, and truth be told I would prefer to help you figure out if it's not right for you – rather than waste anyone's time.
Let's explore whether getting a tutor is a good fit for you, considering:
✔ your lifestyle,
✔ your Japanese learning requirements,
✔ and of course, your budget.
Below, you'll find a round-up of the most frequently asked questions we hear every day from students enquiring about Japanese tutors in London.
If you can't find the answer you're looking for, please don't hesitate to contact me – Vanessa – to arrange a phone call to chat. It's simply not in anybody's interest to make unsuccessful connections (seriously, SO much hassle!) – so I really will let you know if I don't think getting a Japanese tutor is right for you.
Here are the top 7 areas in which that cover the most common concerns of those people who are thinking about getting a Japanese tutor: price, how long it takes, the difficulty of learning, what lessons will cover, how it compares to other ways of learning Japanese, how the tutor – student connection works, and finally random FAQs – any of those small but niggling logistical questions that can hold you back from learning Japanese!
1. Are private 1-1 Japanese lessons expensive?
First off, please do see our prices page here. Do private lessons seem too expensive to you, too cheap, or just right? It's the Goldilocks factor! The real value of getting a Japanese tutor will subject to your own deeply personal point-of-views, and your own unique situation in life.
Is studying Japanese something you are committed to, or just a passing fancy? Only you can decide the real worth of Japanese lessons to you.
Learning Japanese with a 1-1 native-speaking tutor can be a great way of getting highly motivated to learn what you need to know in a shorter time. In that way, you can get more bang-for-your-buck, as it were!
But it absolutely depends on the way that you approach the lessons.
✔ Are you ready and prepared to learn?
✔ Will you complete the homework?
✔ Will you ask for clarification of points you don't understand?
✔ Do you plan to take your learning further outside the lesson time?
✔ MOST IMPORTANTLY: do you have clear goals?
Some goals might be: to learn phrases for your holiday, to be able to make small talk with your Japanese colleagues, complete JLPT level N3.
If you have not yet determined any goals, you might not be ready to work with a tutor. Take time to get crystal clear about your ambitions. Like anything in life, you need to know what you want, to get what you want.
I do believe my mum was right – I believe that you get what you pay for. And I find that I value things more if I have committed to paying for them.
For example, last year I paid for a business coaching tutor – and I made damn sure that I did all my weekly homework! There's no way I would have made time to do this, taking time away from family obligations and work, I hadn't 'paid to play'.
If you are past the stage of dabbling or experimenting, and are ready to get serious about your Japanese studies, you'll want to think about not only the cost of lessons, but the real worth.
I've written a blog article about the pricing of Japanese lessons, you can read it here: How Much Do Private Japanese Lessons Cost?
2. How long does it take to learn Japanese?
How long is a piece of string? Sorry, that has got to be the most annoying phrase ever! Nevertheless, it's true. You need to set your goals. Do you aim to be fluent in Japanese? What does 'fluency' really mean to you?
For example, I am situationally fluent. I can speak Japanese for 'daily life', introduce myself and perform transactions in shops and stations. I can talk about my like and dislikes, plans & what I've been up to, and share a joke with Japanese friends.
I can't, though, speak on the phone in Japanese or use any 'keigo' (formal Japanese) whatsoever. And I've sadly let my kanji slip – though I'd like to pick it up again one day.
SO – do you want to be able to read the newspaper? Why on earth do you want to do that? Just kidding – it's totally up to you – but in all seriousness: arbitrary goals can make learning seem like an overwhelming chore.
Goals which are PRACTICAL AND ENJOYABLE could be: to have a laugh with some locals in an izakaya (Japanese pub) on your holiday. To independently buy your train tickets? Understand menus and order in polite Japanese (without pointing at the plastic food *winks*)?
Do you have a DEADLINE? This could be a holiday you have booked, or a work transfer to Tokyo, or the JLPT test date. You need to work back from that date, realistically deciding what you could achieve.
If you don't have a deadline of any particular date, that's fine, but in order to learn effectively you will still need to set your own learning timeline. Lots of people learn Japanese language and culture as a hobby on an ongoing basis, but to avoid learning fatigue you'll need to think about what most interests you & what you'd like to focus on.
The next time-related aspect to consider is the frequency of lessons. Some students chose to take a crash course of daily, intensive lessons if work suddenly sends you over to Japan with little notice. These can be effective, but if you have more time, consider a more measured approach, with say, 90 minute weekly lessons over a period of months.
3. Is learning Japanese difficult?
Japanese has an undeserved reputation for being one of the most difficult languages to learn. I say 'undeserved' as the language is not tonal in pronunciation, like Chinese, so most learners find it easy to pronounce the words they learn.
The phonetic alphabet is straightforward to learn too (just memorisation required really), although, depending on your goals, you might choose not to learn the writing system…
It might seem weird to learn a language without starting with the ABCs, but the two phonetic alphabets (katakana and hiragana) can be optional – as all Japanese words can be rendered in 'romaji' – literally, roman letters.
So, if you are certain that you'll just be learning the basics of survival Japanese just for a once-in-a-lifetime holiday, for example, don't be put off thinking that you HAVE TO learn the writing system. Or kanji – the Chinese style characters. You don't – it's entirely UP TO YOU.
Still feeling nervous? You might find it heartening to read this: Three Suprisingly Easy Things About Learning Japanese
If you are a beginner, I can't even tell you how extremely satisfying Japanese can be to learn. Once you get over the weird, arbitrary feeling of learning a language that is in no way related to English or other European languages, it's like a slotting fun memory puzzle into place.
People sometimes forget what an intensely emotional experience learning a language can be.
Yet, most of us can probably recall an instance of feeling incredible stupid in a language classroom! Those feelings of going back to basics – feeling like a child again – are an integral part of our perception of 'difficulty'.
Having private 1-1 lessons can really help navigate the tempestuous seas of learning. Your tutor will guide you through your learning at your own pace!
4. What will I learn in private Japanese lessons?
Students often ask us: what will be the content of my lessons? That question is deceptively tricky to answer because we don't prescribe a particular textbook or learning materials that our tutors must use. Rather, JapaneseLondon.com tutors take a communicative and collaborative approach.
Most tutors will use a textbook as a springboard. Having worked a teacher and tutor for many years myself, I always used a textbook for structure & inspiration (and to avoid re-inventing the wheel over & over again!).
However, it's up to you and the tutor to work out what will most effectively meet your goals. If you are, for example, wanting a tutor to help you prepare for a JLPT exam (Japanese Language Proficiency Test – in London, it's held in July and December every year) you will need learn the required material according to your schedule.
It's always best to do review and memorisation in your own time, in order to focus on conversation practise and error correction with your tutor. If you have time to do homework, you will progress more rapidly. You need to set your own pace – if you have time to do more homework, ask your tutor for guidance and pick writing, reading or kanji practice.
It's important to consider what you like best, and most require. Vocabulary for cooking? Survival Japanese? Phrases for emails? A presentation at work? Discuss your needs and interests with your tutor so that they can consider this when planning your future lessons.
5. How does a Japanese tutor compare to other ways of learning Japanese?
There are so many different ways to learn a language: apps, online courses, language school group lessons, YouTube, textbooks, flashcards, conversation groups… and with new technologies available, it seems like the list is ever-growing. It can be hard to know where to even get started.
Many learners turn most naturally to group lessons at language schools, universities or further education colleges. Group lessons have many pros & cons – just as getting a tutor does. For a balanced comparison of those two options, please cast your eyes over: Japanese Language Group Lessons vs. Private Japanese Tutors
You'll need to consider the above factors of how long you have to learn, the cost, and what exactly you want to learn, and create a combination of learning techniques and tools that's right for you.
6. How does Japanese tutor to student connection process work?
Vanessa at JapaneseLondon.com will connect you with a native speaking Japanese tutor by understanding your Japanese learning needs, your goals and desires, as well as the logistics. As you might imagine, there are lots of factors to consider when connecting students and tutors.
After an initial phone consultation, I will seek to match you with your best tutor. This is not a case of searching a database; rather, drawing on my 20+ years in the field of education, I will personally select the tutor I think best.
I need to consider:
✔ the tutor's and student's personalities and experiences,
✔ the qualifications of the tutor and what goals the student has,
✔ the age & gender of both parties,
✔ as well as the timing,
✔ duration of block booking,
✔ location of lessons,
✔ and other specific requests.
I will send over the tutor profile for approval by the student before the first meeting. Students need to book a minimum block of ten lessons. You can read why here: This is Why You Need to Book 10 Japanese Lessons (At Least)
7. Japanese Learning FAQs – Small but Niggling Questions!
Sometimes a small, niggling question can hold us back. It's important to recognise and address these issues!
For example, we find some students are thinking: what if I don't LIKE my tutor? Answer: in the rare cases where this has happened, we need to change the tutor.
Or, I have a holiday booked, what happens with my lessons? Answer: just let the tutor know, giving fair notice.
Learners can be worried about where the lessons will take place, or how much homework they'll need to do.
One student wondered if it was ok to take her small dog to her Japanese tutor's home (in a bag). Answer: yes, that was fine.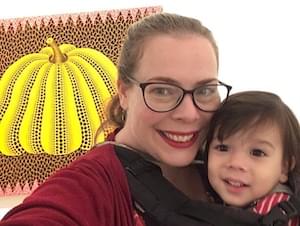 If there's something holding you back, do note the question and get in touch with me, Vanessa. I'll be pleased to help you.
In twelve years of running a tutoring business, I've had many interesting and sometimes surprising questions. Just ask!
Yoroshiku onegaishimasu.