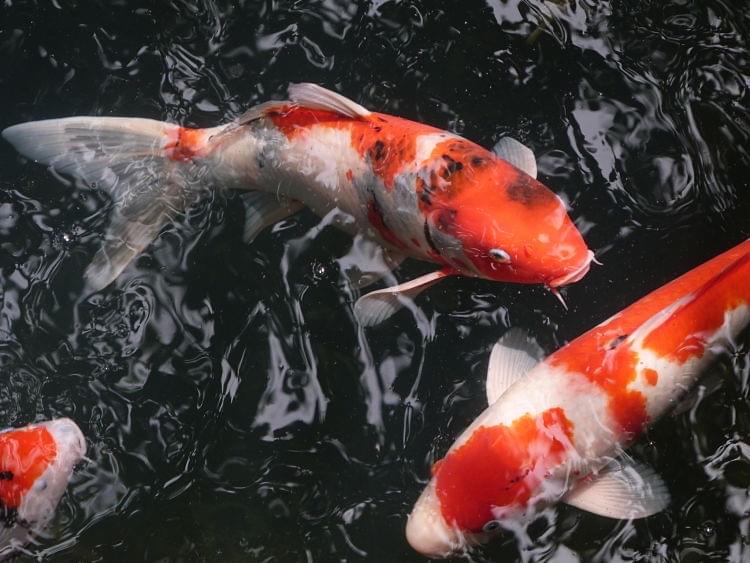 The cost of Japanese lessons is an important consideration for many learners.
In order to answer the question of how much a private 1-1, native speaking Japanese tutor costs, we need to look at real expenditure in terms of both YOUR TIME and YOUR MONEY.
*For those who are looking for the short answer: many students who begin taking lessons with a private Japanese tutor from JapaneseLondon.com start with a block booking of 10 x 90 minute lessons (a 15 hour block), which costs £750.00, plus travel expenses of £8.00 return, if applicable (see our Prices page here).
Let's not be koi coy about it.
I don't know about you, but I do get really fed up of all the onus being on the consumer to research everything these days. From mobile phone deals, to holidays, to gas and electric, to toothpastes, we are somehow supposed to figure what constitutes 'the best' and do all the comparisons ourselves.
It's so exhausting always having to be the expert!
It drives me nuts how long it can take me to weigh up the options, read online reviews and decide. For example, the last product I bought was pegs. Washing pegs. I went straight to Amazon to order some and soon found myself comparing wood and metal (I didn't want plastic – that's why I didn't shop locally at ASDA Home or Wilco), reading reviews, trying to get a good deal that isn't just landfill-bound junk, will last, isn't terrible for the environment, etc.
I wasted ages trying to decide on a simple, cheap product. It's even worse when you are trying to make a big decision about an important expenditure – such your Japanese lessons.
Save Time in Your Search for a Japanese Tutor
Instead of using your time to find a native-speaking Japanese tutor yourself in a massive Google search-a-thon, you will rely on my expertise. I'm a specialist in making successful tutor and student connections. My success lies in making terrific tutor – student connections, based on my background in teaching and learning Japanese, as well recruitment.
I match learners of Japanese with tutors considering:
✔ the lesson location which is best for the student and tutor
✔ the lesson schedule (day, time, how many lessons required per week, and overall)
✔ the learner's goals (and how this matches the qualifications, experience and expertise of the tutor)
✔ last but not least, personalities!
There are other advantages to working with a specialised agency, for example, I will do my best to provide another terrific tutor, should something not work out with your connection. Although, because I match very carefully, that's pretty rare.
But I Can Find a Japanese Tutor Who Charges Less
It is absolutely possible for you to find an independent tutor who is charging less. You are absolutely free to do that. Go ahead – knock yourself out! There are many, many listings sites for tutors now, Tutorhunt, Tutorful, Tutorhouse, etc. all falling over themselves to offer you their listed independent tutors.
In fact, I've just been looking for a Spanish tutor for my son. The process of trawling through these tutor listings sites is making me want to set up another agency decided to Spanish language! It's so hit-and-miss. Using these tutoring listing services, the onus is completely on you (as the student) to find a tutor in your local area who has the right qualifications and experience; you assess and vet the tutor yourself.
Once you think you've found the right person (which can be tricky as the user-submitted profiles can be a bit sparse) you can pay a fee for the website to disclose the tutor's details, for a finder's fee which can be as low as £24.00 (Tutorhunt.com, for example).
Then you connect with them, and if they get back to you, you can find out if they are available at your chosen time and place. If that doesn't work out, then you can try another tutor. This can be massively time consuming – but it's inexpensive to do.
Start Speaking Japanese Straight Away
In group lessons, it can be very difficult to actually speak any Japanese. There is only one native speaker in the room – the teacher! You have to wait your turn and it can be embarrassing to have an audience. If speaking Japanese is your goal, then having a Japanese tutor to speak to directly really can speed up the pace of your learning. Read our blog 'Japanese Language Group Lessons vs. Private Japanese Tutors'.
Sometimes people ask: why not just get a Japanese conversation exchange partner or study buddy to speak to? Another good question. There are listing sites for people looking to exchange language skills, and this can be a fun way to make new friends.
The thing to consider is that your study buddy is probably not going to be a trained teacher. I've found that a study buddy may not take conversation practise in Japanese seriously, and if they don't speak English fluently, this can cause difficulties. From past experience, I've found that I end up reverting to English, which is good for my partner when they want to practise English speaking, but doesn't get me very far with my Japanese.
Time is Money. You Are Paying to Save Your Valuable Time.
Ok, I know I'm at risk of sounding like your mum here, but you get what you pay for – it's true.
Having working worked as a private tutor, and with private tutors for about 20 years, I know that tutors that charge less, often lack confidence. Confidence is really important in a tutor; you want them to guide you.
JapaneseLondon.com tutors are experienced, professional native-speaking Japanese tutors. In your lessons, your tutor will be completely focused on you, and your learning. You can focus on what you are most interested in, and fill any specific gaps you discover, working at your own pace from week to week.
Only you can decide which is worth more – your time or your money.
Thanks for reading this article! If you are still trying to decide about a Japanese tutor, why not check out these other articles:
Or, if you've decided to take on a Japanese tutor, please do arrange a chat with Vanessa – get in touch here.