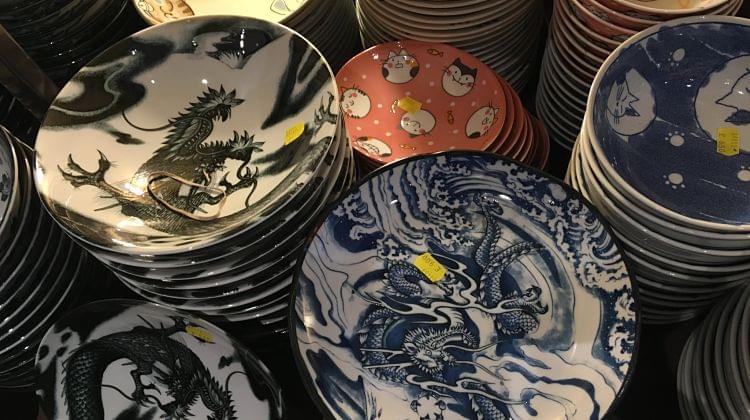 If you love making Japanese food at home, you'll know the satisfaction of collecting the perfect equipment for your kitchen. Banish the clutter that can tend to build up in Japanese kitchens, and focus clearly instead key items. There are so many essentials now available to buy in the UK!
Japanese Tableware by Doki
https://www.dokiltd.co.uk/
207 High Road, Harrow Weald, Middlesex  HA3 5EE
The aesthetics of Japanese dining (even at home!) demand dishes that delight the senses! This ceramics shop located in Harrow, London, is an absolute treasure trove and boasts the largest selection of made in Japan tableware in Europe, all imported directly. If you've invested in a Japanese rice cooker, you'll definitely want to serve your fresh, steaming rice in a stylish rice bowl. The pleasingly petite size of many Japanese plates, bowls, and sauce dishes make them ideal for all sorts of items, mixing & matching them at the table, and serving the different components of a meal separately.
Equally satisfying is putting together hearty stews and curries – which are great served in the large size 'donburi' bowls, pictured above! There are also ramen bowls available, which have a more slanted shape, but are a similar size and interchangeable in use.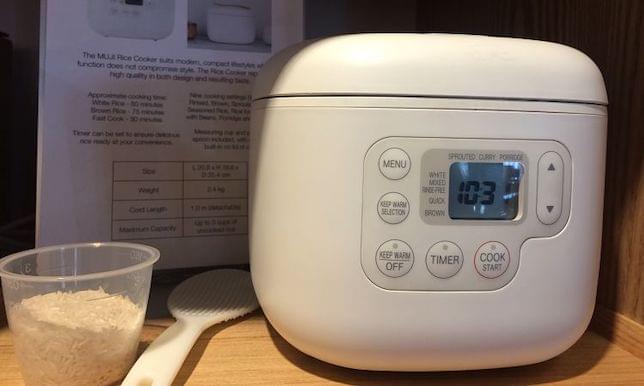 MUJI rice cooker
https://www.muji.eu/uk/ – locations all over the UK
A proper, electric rice cooker is an absolute essential – there is one found in every Japanese home. Seriously. Every one! Until now, it's been tricky to find an authentic Japanese version in the UK (note: imported Japanese rice cookers are on a different voltage and require a large, heavy, electric power converter). I was thus overjoyed to see that MUJI have a version of their Japanese rice cooker specially made for the UK market.
An authentic Japanese rice cooker might seem like a bit of an extravagance, given that rice can be cooked on a stovetop in a pan! However, once you've experienced the sheer convenience of perfectly cooked Japanese rice from a cooker (never worrying about it burning or getting soggy!) you'll never want to be without it! You'll even take it with you on holiday (ahem).  Aspects I like best about using a rice cooker are that you can just put the rice on to cook and forget about it, as well as the 'keep warm' function that means you can serve dinner when you are ready, not when the rice is!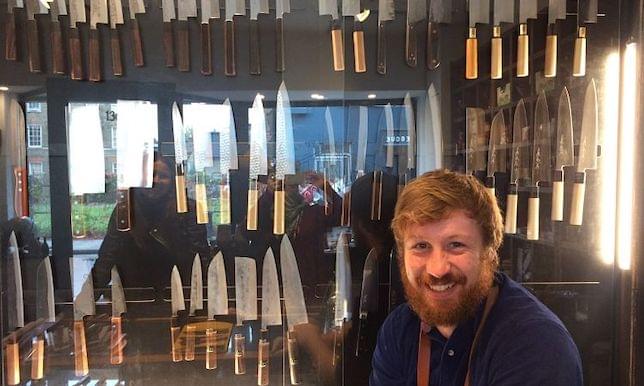 Japanese Knives by Kitchen Provisions
https://www.kitchenprovisions.co.uk/
136 Stoke Newington Church Street, London N16 0JU
The popularity of Japanese cooking classes have made people aware of the importance of the right – and suitably sharp – knife! If you are planning to prepare sushi or sashimi, you'll need a perfectly sharp knife as standard. A hand-forged Japanese knife makes a great investment (and long-lasting gift!). Japanese knife stockist Kitchen Provisions has two locations – trendy Church Street in Stoke Newington and Netil Market in London Fields (weekends only). Both offer knife sharpening facilities, using traditional Japanese whetstones in store.
Being real Japanophiles, the founders Symonds & Saunders highlight many other Japanese kitchen items in store and online. They point out that Japan 'is also one of the few countries that retains a strong tradition of manufacturing its own kitchen equipment domestically to an incredibly high standard' and as such, stock a fascinating range. I never knew how deeply I would covet a 'Picre' Japanese pickle press (make your own!), or indeed an old school 'Tawashi' vegetable brush. Lovely stuff.
Hope you found this article useful. If so, you might like to read these articles too:
Psst – Learning the Japanese language? Did you know JapaneseLondon.com connects learners with wonderful 1-1 native-speaking private Japanese tutors, right here in London. Learn more here.