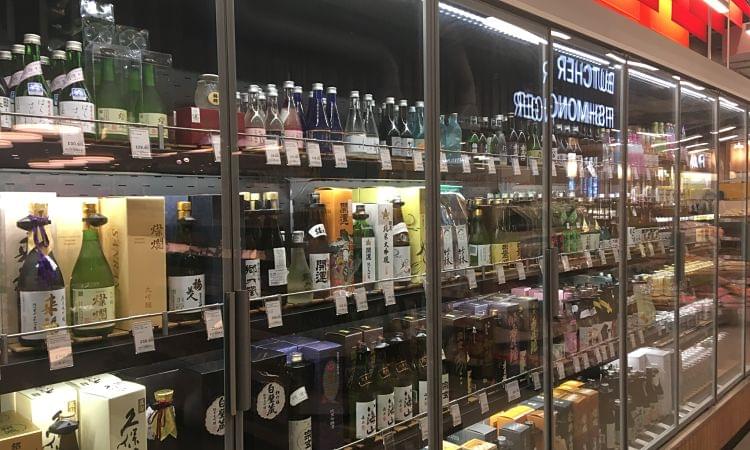 The good news about making Japanese food at home: so many delicious Japanese dishes are actually really easy to put together! Sometimes it even seems like more of an 'assembly job' than 'cooking', per se.
Thus, the (kind of) bad news: this means the quality of each ingredient really shines through! So, you'll want to source the freshest, most flavourful genuine ingredients, especially when entertaining. But this needn't be as daunting as it sounds.
In this article I'll not only round up the Japanese supermarkets, physical locations and on-line, but also where to get more specific, fresh Japanese ingredients such as UK-grown wasabi rhizomes and *gasp* Japanese style sliced meat!
Japanese Supermarkets in London
The Japan Centre, is a dependable London favourite, and now located on Panton Street, Soho. After this most recent move, The Japan Centre offers a more spacious & organised 'depachika' (food hall) shopping experience, with specialist rooms set around a food court.
There's also a smaller & very popular Japan Centre supermarket and deli in Westfield Stratford.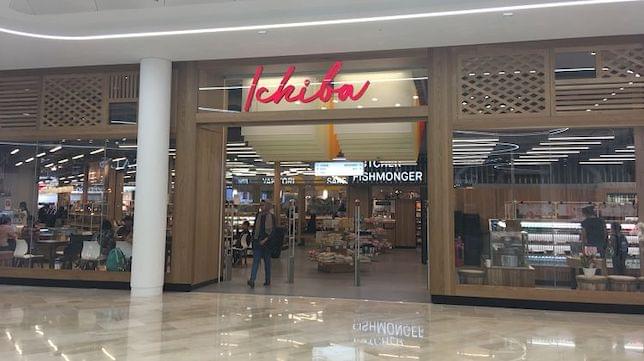 Launched in 2018, Ichiba is an enormous Japanese food shop (and food hall) located in Westfield. I was literally gobsmacked by the range of sake on offer – a huge wall – all refrigerated! See the top photo of the massive Sake fridge at Ichiba.
The Ichiba food hall is equally specialist – a purpose made takoyaki (octopus balls) and okonomiyaki (mixed seafood savoury pancake) stand cooks fresh to order & offers the best takoyaki I've had in London.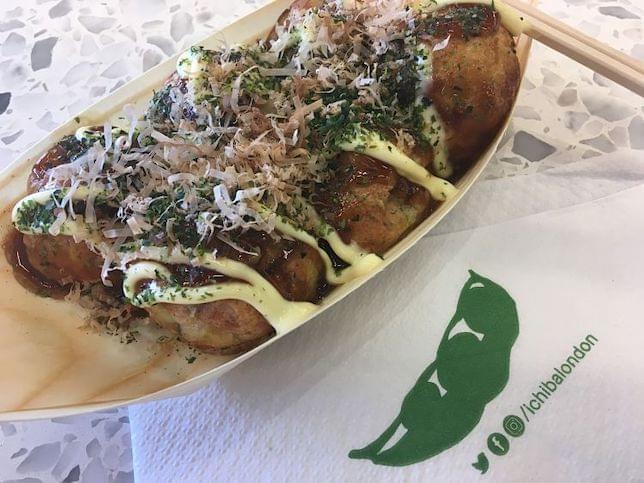 Another option is the ridiculously narrow & crowded, yet pleasingly inexpensive, Ricewine Japanese food shop on Brewer Street.
Small, Local Japanese Grocery Stores in London
There is a handy smattering of smaller, local grocery stores scattered across London, near residential areas popular with Japanese people… these can be quite pricey, but offer reliably high-quality fresh veg, fish and meat.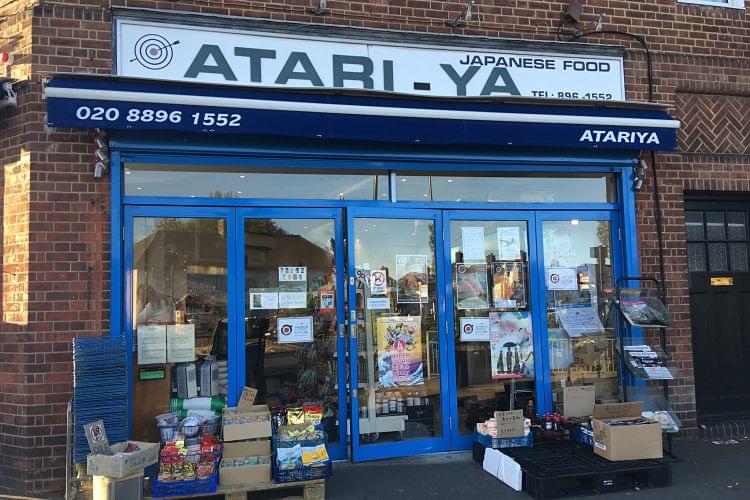 Atari-ya is successful small chain specialising in sashimi-grade fresh fish, and has branches in West Acton, Finchley, Golders Green, and Kingston. Atari-ya also offers a small chain of quality sushi bars in Swiss Cottage, St James Street and Ealing. Read our glowing review of Atari-ya here.
Natural Natural also stocks fresh fish, and a great variety of Japanese grocery necessities, and has branches near Finchley Road and Ealing Common stations. They have a nice selection of bentos and other lunch items to pick up, too.
TK Trading offers a shop location in Park Royal, as well as online. A well-established importer, with an extensive selection.
Online Suppliers of Specialist Japanese Ingredients
Sushisushi.co.uk is a supplier of quality Japanese to Michelin-starred chefs in the UK. The site is a treasure-trove of specialist Japanese ingredients such as yuzu, bao buns, dashi, wasabi, etc. Excellent customer service (won an award in 2018) and free shipping over £50.
Clearspring is a remarkable company, pioneering 'Authentic Japanese, Macrobiotic & Organic Fine Foods'. The brand is easily identifiable, being sold in major supermarkets, such as Waitrose. You can by-pass the supermarket and access the full variety online.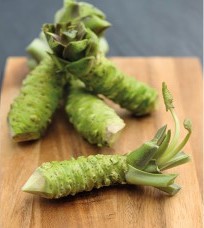 The Wasabi Company is the first successful grower of Wasabi in Europe! Amazingly, processed wasabi paste bought commercially usually contains less than 5% wasabi root.
Order the 'individual rhizomes' root online by weight, or order a plant to grow in a shady area (good for English weather!). Also offering a range of other invigorating Japanese ingredients such as fresh, bottled yuzu juice, proper ponzu sauce, and black garlic (a type of caramelised garlic).
Willetts Family Butchers are based in Carshalton Beeches, Surrey, but will deliver all over the UK. Specialists in Japanese sliced meats (sliced thinly for Japanese dishes including shabu shabu, suki yaki, yaki niku and shoga yaki), also selling aibiki mince, kakuni diced pork belly, and sashimi grade fish.
Nama Yasai was established in 2005, and are 'Natural Agriculture™' growers of an excitingly wide variety of Japanese vegetables and herbs, from nasu to shiso to daikon – and many more. Based in Lewes, in East Sussex, you can get your hands on a range of their veg by ordering a Japanese Veg Box – there are convenient pick up points all over London.
Korean & Chinese Supermarkets Stocking Japanese Food
Other Asian supermarkets often stock a range of Japanese ingredients, or have ingredients in common – especially fresh fruit and vegatables such as daikon radish and nashi pears. Hoo Hing is a chain of large Chinese supermarkets, with 5 locations spread in far-flung spots around London (Chadwell Heath, Enfield, Leyton, Park Royal and Mitcham).
New Malden is the top destination for all things Korean. Unlike the Japanese ex-pat population, which is spread over several popular London neighbourhoods, a large majority of ex-pat Koreans in the UK live in New Malden, Surrey. Korea Foods is an excellent supermarket, which has been serving the community since 1999. There's also an H-Mart and a Seoul Plaza.
And finally… tips for Japanese Food Lovers
For a fantastically comprehensive directory of Japanese food shops (and restaurants) in the UK, try the EAT-JAPAN magazine. If you can't get your hands on a physical copy (they are distributed to various Japanese shops and restaurant locations, as well as at 'Hyper Japan' festival), don't worry, you can download a full copy here!
If you liked this article, here's more recommended reading for you to devour 😉
Learning Japanese language? Did you know JapaneseLondon.com connects learners with wonderful 1-1 native-speaking Japanese tutors, right here in London. Learn more here.