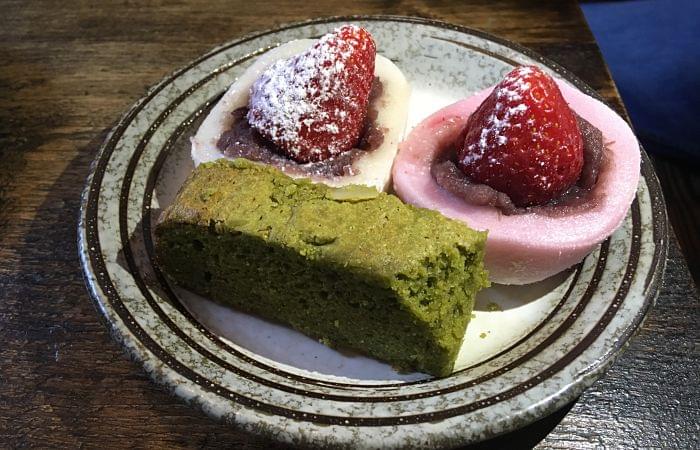 I'll never forget the first time I went to a bakery in Japan – and saw buns filled with noodles, hotdogs and sprinkled with sweetcorn & mayo.
I'd just popped over on my lunch break, and ended up with a bun I thought might be plain, but was filled with 'anko' red bean paste. I wasn't too sure about it at first…
Japanese sweets, cakes & bread might be an 'acquired taste' – but once you've acquired it – yum! Read on to find out where to get your hands on Japanese treats from pan to patisserie, right here in London.
For a country known not to be big on dessert, Japan certainly does have a sweet tooth. In fact, Japanese tradition gives sweets and patisserie centre stage; truly savouring so many specialities alongside a harmonising cup of tea – not as a mere afterthought after a main meal.
Did you know there are some incredible places to get Japanese sweets and cakes in London? We are SO lucky! Read on…
Where to find 'Wagashi' in London
'Wagashi', or traditional style Japanese sweets can be an acquired taste, often focusing on key ingredients such as red bean paste and rice. Their texture can also be quite different to typical western sweets, being sometimes described as 'chewy' or 'slimy'.
Whether you are an established fan of 'wagashi' or not, there's nothing quite like the experience of visiting a classic Japanese sweet shop.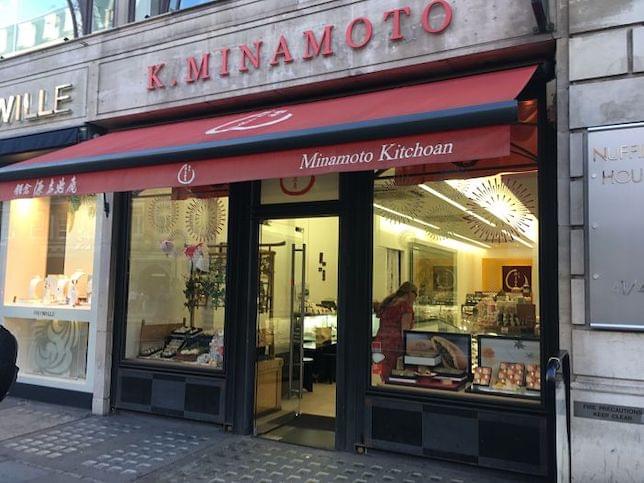 Minamoto Kitchoan, based at 44 Piccadilly, belongs to a smart international chain of 'wagashi' Japanese sweets shops, with stores in 11 cities in 7 countries internationally (including New York, London, Singapore, Taipei and Hong Kong).
I'll never forget happening across this shop when I was in London for one of my first times, to attend an interview at the Japanese Embassy for a position on the JET (Japan Exchange Teaching) Programme. I wandered down from Piccadilly and I was SO excited to find K.Minamoto! I'm still so excited when I see it – such a classic shop.
Stunning seasonal displays in the window highlight the delectable delights of each time of year. Step into the shop to feel like you've been transported to their branch in Tokyo's smart Ginza district.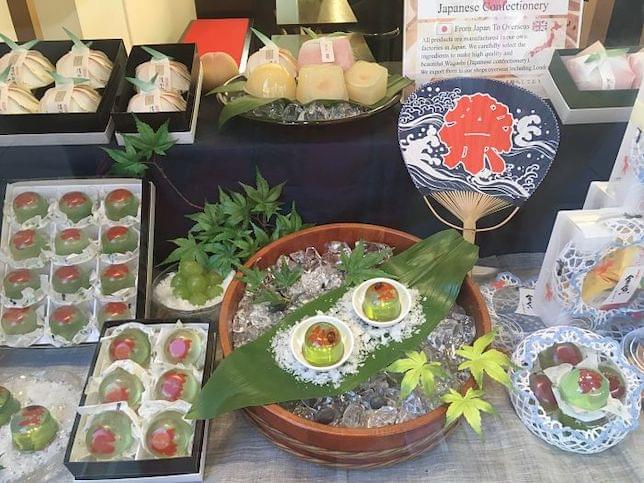 Helpful staff will come to your assistance, especially if you are overwhelmed by the range of sweets. Fairly high end, prices for a single small sweet start at about £3, nonetheless most customers will gladly grab a box of these hard-to-find treats. There is a small seating area if you are desperate to sample, sweets are served with a cup of steaming green tea.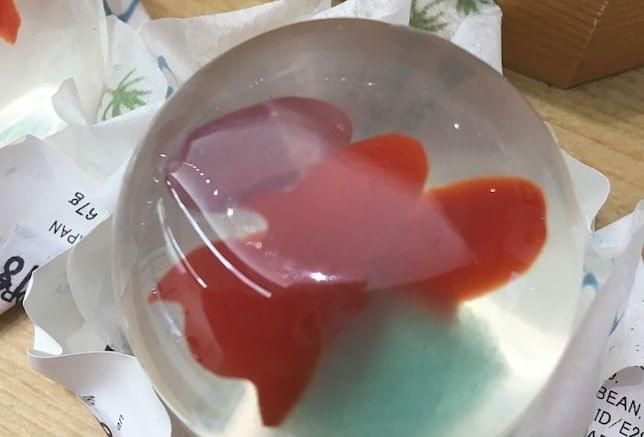 Kitaya Wagashi kindly provides London with most of the famous Japanese sweet known as 'dorayaki' (mini, fluffy scotch-type pancakes filled with, traditionally, 'anko' red bean paste).
If you are already a fan, you'll know that divine whiff of sweet pancake released when you open the packet! If you're not into red bean paste, try the fusion variations such as Chocolate Ganache, Matcha Mascarpone, or even the mouth-watering Lemon Dorayaki.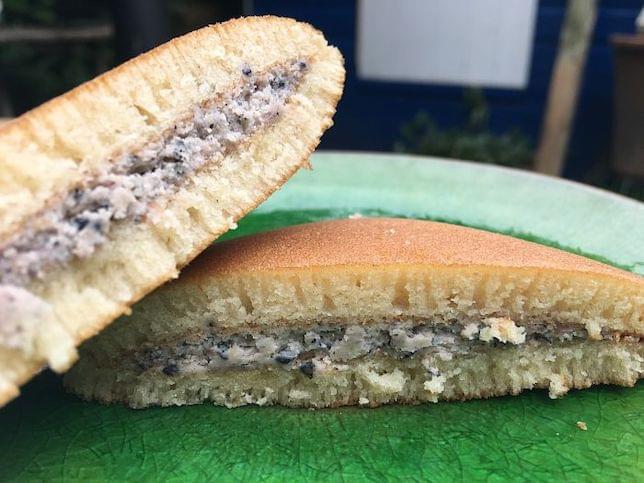 Kitaya products are available at Japanese food shops all over London, such as Atari-ya, or the Japan Centre. Also, the ubiqituous take-away sushi chain 'Wasabi' sells a selection of dorayaki.
Japanese Cakes & Patisserie in London
A fortunate fusion we can appreciate here in London is: Japan-inspired French patisserie. The marriage of expertise and elegant flavours of the two countries seriously bring these creations to a new level.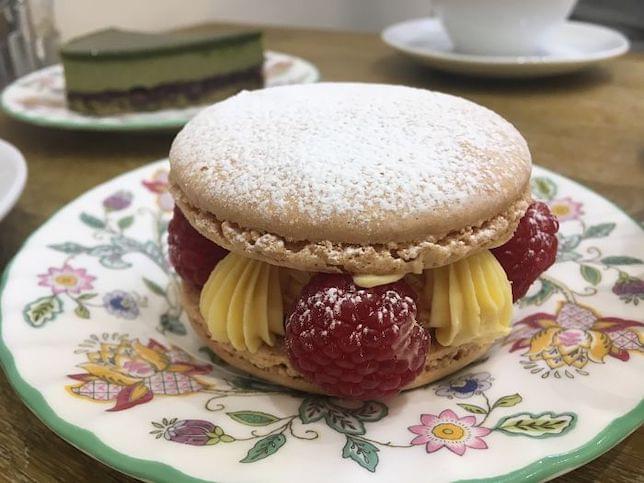 Lanka, near Finchley Road tube station offers a delectable daily display of 20 or 25 types of cakes (from their rotating 60 plus varieties), to enjoy along with their Ceylon tea selection in their small café, or to take away.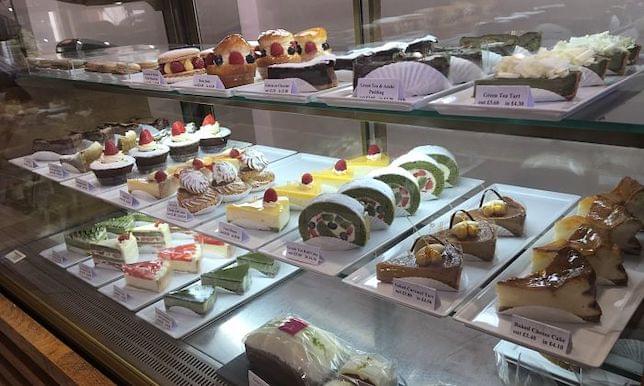 Favourites include delights such as green tea eclairs, yuzu mousse, or white chocolate gateaux with adzuki beans. You can also pre-order birthday cakes. If Finchley Road is too far, Lanka cakes are thankfully also available at the Monocle café (read our Monocle review here).
Katsute 100 is a 'Japanese Boutique and Tea Rooms' in Islington with a wonderfully oldy-worldy aesthetic. A charming combination of Japanese treats located in a historic London location, this shop is all about cosy-Zen.
Why not try an alternative afternoon tea, inspired by the flavours of Japan, with a matcha scone and genmaicha tea? Desserts starring matcha and yuzu flavours are baked on-site.
Interesting sandwiches are also available, with fillings such as pumpkin korokke and gyudon.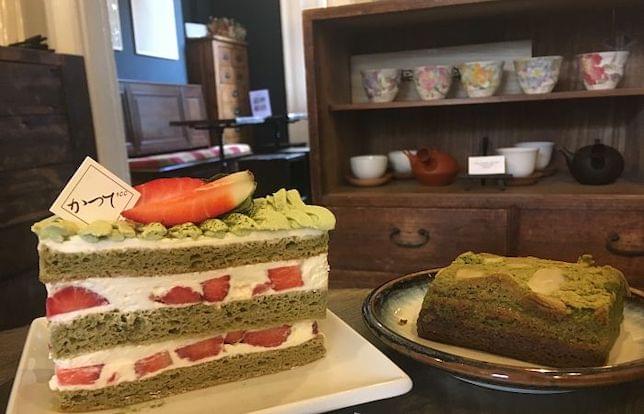 Café Kitsuné is to be found at the amazing Pantechnicon development on Motcombe Street, Knightsbridge ('a playful celebration of Nordic and Japanese creativity and craftsmanship').
The all-day-cafe serves Japan inspired brekkies (think matcha croissants & egg sando), as well as biscuits, puffs and bakes to go with your matcha latté or white matcha.
So amused to find a 'fruit sando' available too – the last time I had one of those I was standing outside a 7-11! Cocktails & wines are also on the menu here.
Moko Made Cafe is a cozy and welcoming cafe in Hoxton, at 211 Kingsland Rd, London E2 8AN. Moko Made offers coffee, Japanese tea and homemade pastries (think choux with azuki red beans & matcha cream, etc!), as well as Japanese food daily specials.
This summer Moko Made Cafe is top of my list for a matcha iced latte float! I need this.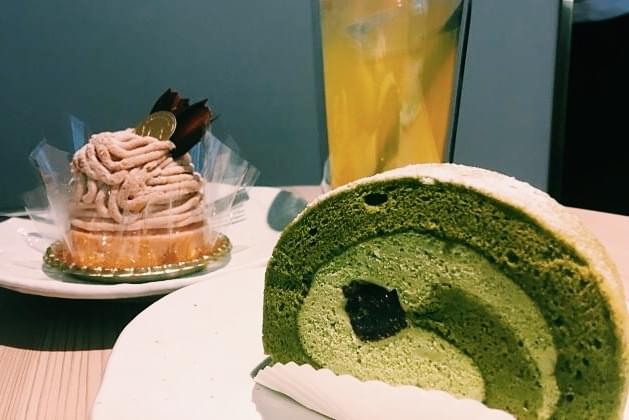 WA Café Japanese Patisserie at 32 Haven Green, just near Ealing Broadway station, offers both a tempting selection of posh patisserie as well as popular baked goods.
There is also a branch in Covent Garden, at 5 New Row, also offering a unique range of quintessentially Japanese breads and pastries on-site daily.
The best-known bakery items from Japan include kare pan (curry bread), melon pan (looks, not tastes, like a melon!), and anpan (with sweet adzuki bean paste inside). Which brings us to…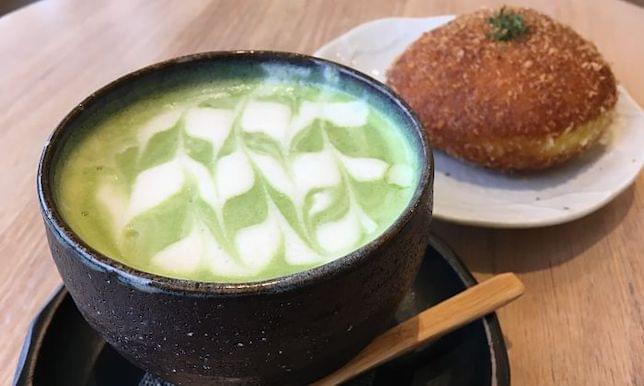 Japanese Bakeries in London
Japanese baked goods do often come as a surprise to the uninitiated. Far from plain, savoury buns come complete with sandwich ingredients carefully baked into the bread buns, making them a mini meal in themselves. Sweet baked goods are often finished with the ever-popular red bean paste, but don't worry if you don't like it, there are plenty of other tasty options available.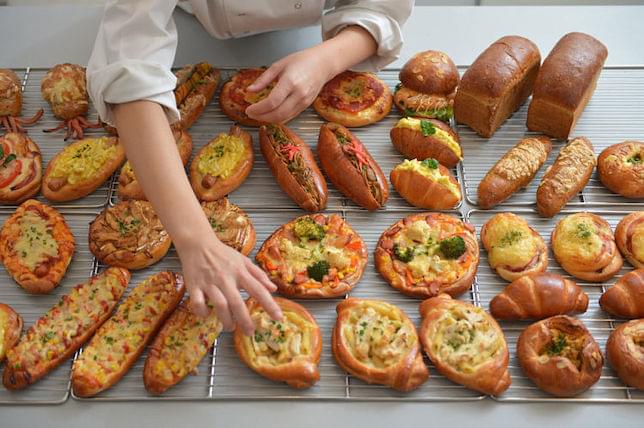 Tetote Factory is a small, specialist Japanese bakery in Ealing, selling a range of fresh breads, both savoury and sweet.
There is just a bench as seating, but don't let that put you off visiting, it's worth the bus ride! Particularly notable sweet treats are the melon pan, cream pan and anko-filled pan.  Read our review of Tetote here.
Happy Sky Bakery, also in West London (W12 – closest tube station is Shepherd's Bush) also bakes a lot of the tantalising goods available in Japanese grocery shops across the capital.
They craft recognisably Japanese savoury breads – replete with unusual ingredients like sweetcorn, noodles and hot dogs. If you are in the area, the bakery happily is also open to the public – though it's closed on Mondays & Sundays and you should check the hours first.
Gu Choki Pan is a Japanese sourdough micro bakery based in West London and is currently (summer 2020) offering delivery to different areas of London on a specific schedule – sign up to their mailing list to get insiders' info!
If you liked this, you should definitely read more about other Japanese speciality foods available in London!